Help us come up with 17 ways to celebrate in 2017
1.We are creating a time-line wall in the breeding shed tracing the area's history and the Lilley family's roots through the last 250 years. It is a work in progress.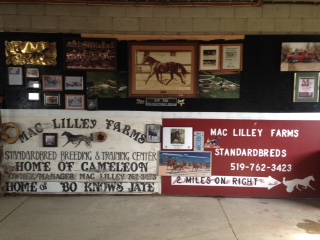 2.We will be speaking at the 'Dixon Feeds Information Night' about breeding and foaling. It will take place from 5pm to 8pm. March 28, 2017 at the St Mary's Parish Hall in West Lorne, Ontario. The event is free of charge. RSVP to 519-768-1570
3. Mac Lilley will be inducted into the Western Fair District's Wall Of Fame. There will be a special evening at the races to commemorate this event on May 12, 2017. Parking and admission to The Raceway at Western Fair District is free.

Find out all the details about the night by clicking here.
4.We are hosting a Mother's Day Open House from 1pm. to 4pm. on May 14, 2017. The wanna drive folks www.handsonhorsesprogram.com will be offering horse rides on their double seated joggers around the race track. The Glencoe 4-H horse club will be serving cake and beverages to the visitors. Bring your whole family and a camera to take lots of photos. Admission is free.
5.Andrew Campbell. The Fresh Air Farmer, will be visiting Mac Lilley Farms and taping a segment about 'A day on a Standardbred farm' in late May or early June of 2017. We will share his video when it comes out.
6. We are creating a advertisement to commemorate the 250th anniversary of the first horse race #cdnhorseracing250 at Wallacetown Fair Grounds on June 16th and 17th (Father's Day weekend) for 'The Dunwich Scotch' production. www.thedunwichscotch.com
7. We are working on a series of commercials promoting Standardbred horses and Mac Lilley Farms These will air throughout 2017.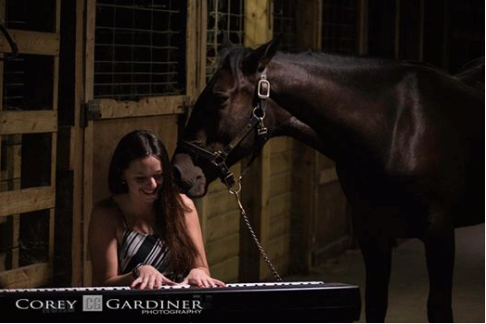 8. We are creating a float to celebrate 250 years of horse racing in Canada. This float will be at all the local fair parades and local Christmas parades. Please send us design ideas for this.
9. We will be hosting a commemorative mile on the farm race track on May 14, 2017. The feature horse will be Il Sogno Dream (North America's fastest trotter of 2015 with a mark of 1:50.2M).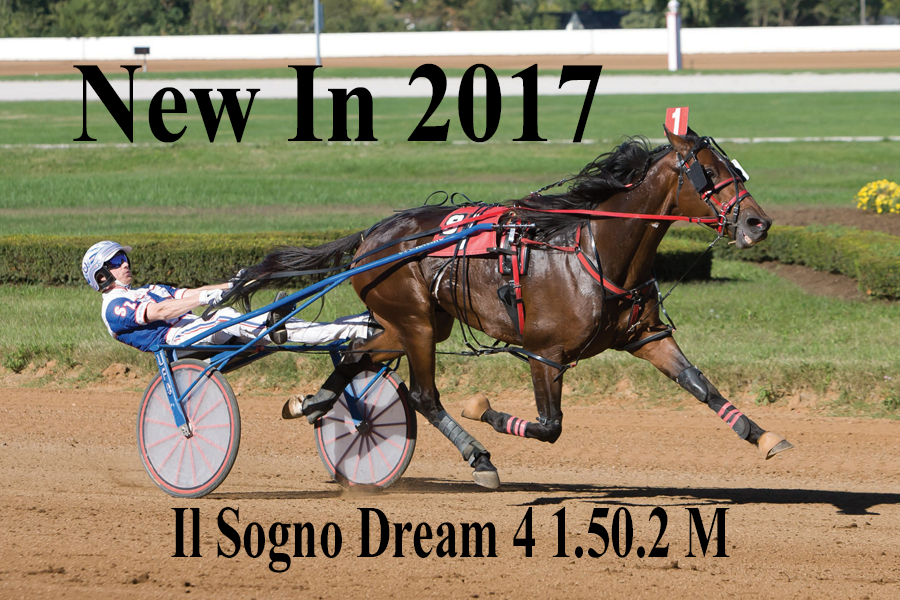 Find out more about this commemorative mile by clicking here. 
10. Up The Credit is standing stud duty at Mac Lilley Farms. When Murray McConnell from Casimir Farms passed away in May 2017, his family decided to slowly decrease their interests in the Standardbred business. Carl Jamieson approached Jeff Lilley and asked if Mac Lilley Farms would be interested in taking over management of Up The Credit's stud duties. Thank you Carl, we look forward to working with this gorgeous stud.
11. Mac Lilley Farms has broken the borders between breeds. We now collect stallions from different breeds. It has been an absolute pleasure dealing with SC Sport Horses and Stephanie Cook.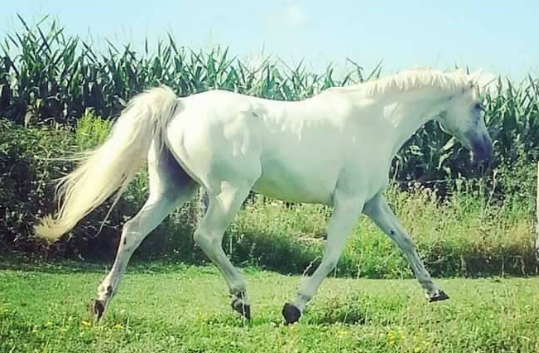 12. Il Sogno Dream hits the news again as he surpasses $1 Million in career earnings.
13. We will be helping Wallacetown Fair run a match race between horse and sulky, and a man. Man runs one lap horse and driver go two laps, first to cross the finish line wins.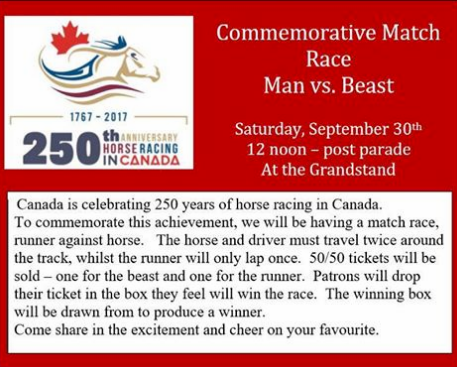 14. Mac Lilley Farms has garnered another world champion trotter to stand stud duty in 2018. His name is Daylon Magician. Daylon Magician made just shy of $2Million and has a mark of 1.51.1s. He started 81 times and had 32 wins, 10 second place finishes, and 14 third place finishes. We are thrilled to stand Daylon Magician.
15. Ruleen Lilley has been selected as a recipient of a Canada150 Award for Elgin,-Middlesex- London.
16. We are developing a new automatic feeder. More news when production gets underway.
Now we just need 1 more way to celebrate 250 years of horse racing in Canada.